GoChinese Login Guide


Remarks: GoChinese operates with Internet Explorer 6.0 (or above) or Firefox 3. Mac users need to use Firefox to access GoChinese.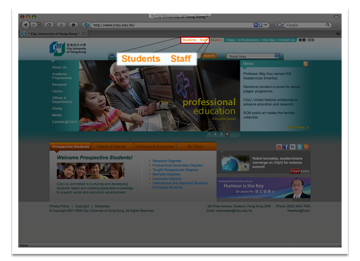 1. Go to City University's main website page.
http://www.cityu.edu.hk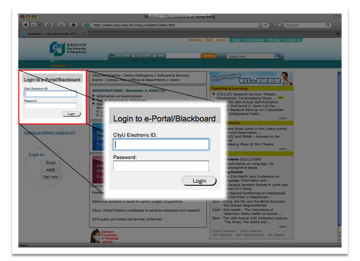 2. Go to e-Portal/Blackboard Login Page.
https://eportal.cityu.edu.hk/
Type in your username and password like as usual.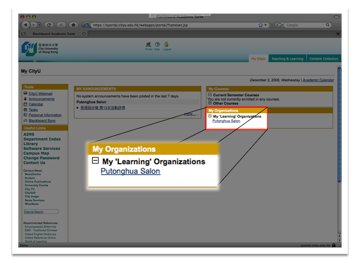 3. Under My Courses section, you will find your Course Code "e.g.CTL2956 CA1" .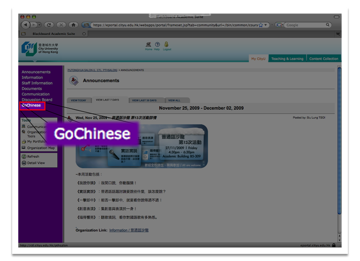 4. Open the course link, there is a GoChinese shortcut on the left menu panel.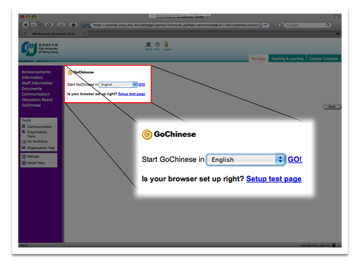 5. Select your preferred language and click GO.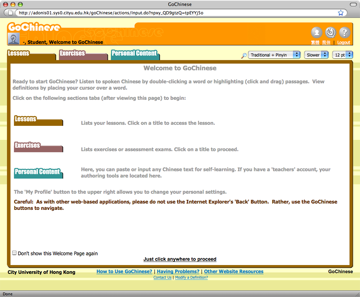 6. A new window will pop up and congratulations, you are now in GoChinese.